The Workspace Editor for Config File Creator provides you with an easy-to-use workspace. to create your custom dialogs and configuration screens with.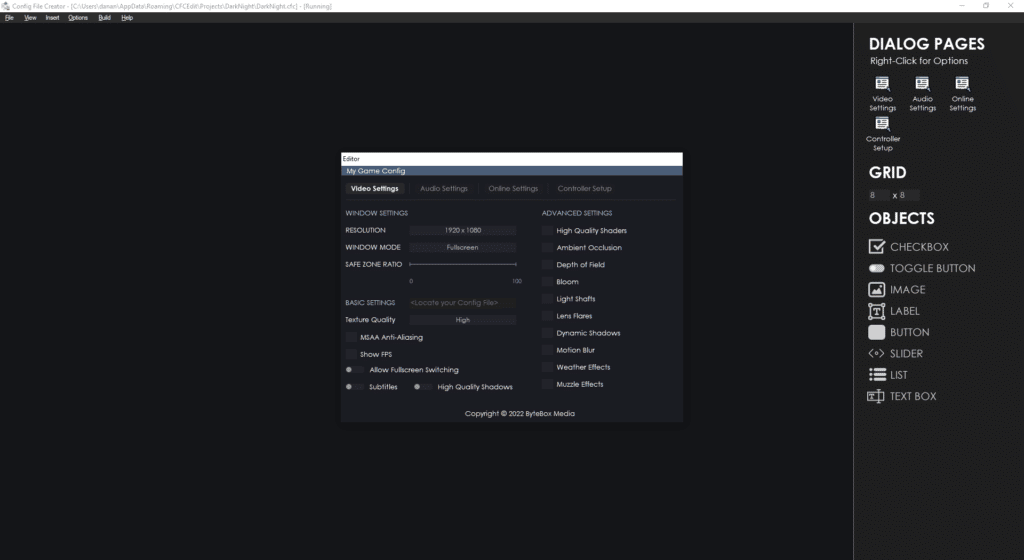 At the top of the application window you have the main menu. From the main menu you can access all of the applicable settings and tools available for editing your screens. If you click and browse the menu, most of it is self-explanatory. You can refer to our
documentation section
for particular bits you may need help with. To the right you have the Pages and Object Palette. This allows you to see the pages in your project and all the
available objects
to use.