The Text String Object allows you to insert a static text string into your game launchers. There are multiple customization options such as colors, fonts and sizes.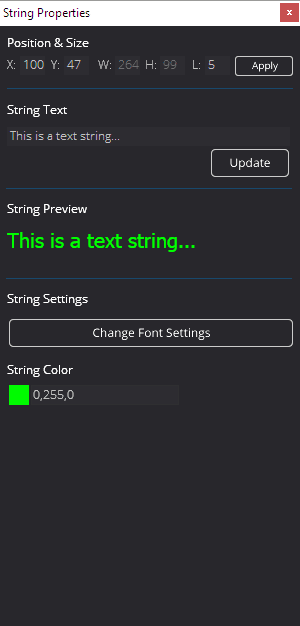 String Text
This is the text the string should contain.
String Preview
This is a preview of what the string will look like, although you will also see the realtime update in the live editor window too.
Change Font Settings
Change the font settings for this particular string, including sizes, Bold, Italic and Underline. N.B – Try to choose a Standard Windows Font, unless you have already pre-installed a custom font on the users computer.
String Color
Allows you to select a color from the palette for the string.
Video Tutorial