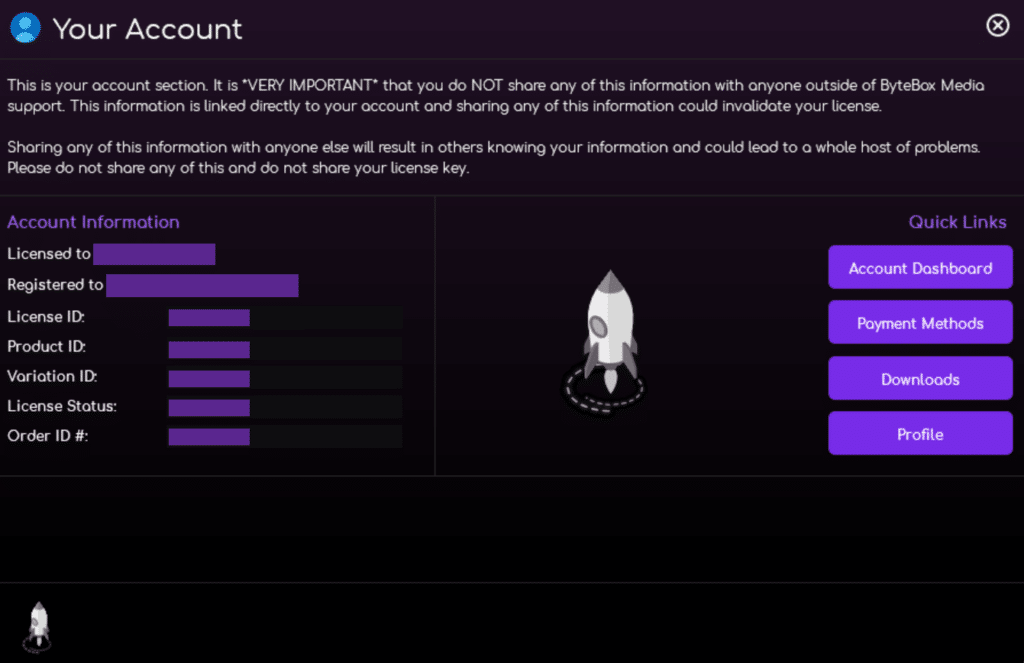 You can now access a lot of your account and license information directly inside GLCV3.
Simply click the Account button in the workspace toolbar to bring up this dialog.
Please note – This information is private and exclusive to you. You should not allow anyone else access to this information or this dialog. Do not share any of this information with anyone from outside of ByteBox Media. You can verify they are from ByteBox Media, it will either be in our Discord from someone with a Dev or Support/Moderator role, or if it's over email it will come from one of our verified email addresses.
Just please be very careful who you dispense this information to. It could end up getting your license invalidated and terminated.
From this dialog you can also access a series of links with the buttons on the right. When you click the button it will take you to relevant section on the website, you will need to login with your Store account information.
If your license has expired, you can still use the software but you won't be entitled to product updates and priority support via Discord. If your license has expired and you wish to gain access to future updates and priority support, you can renew your license via your Account on the Store website.