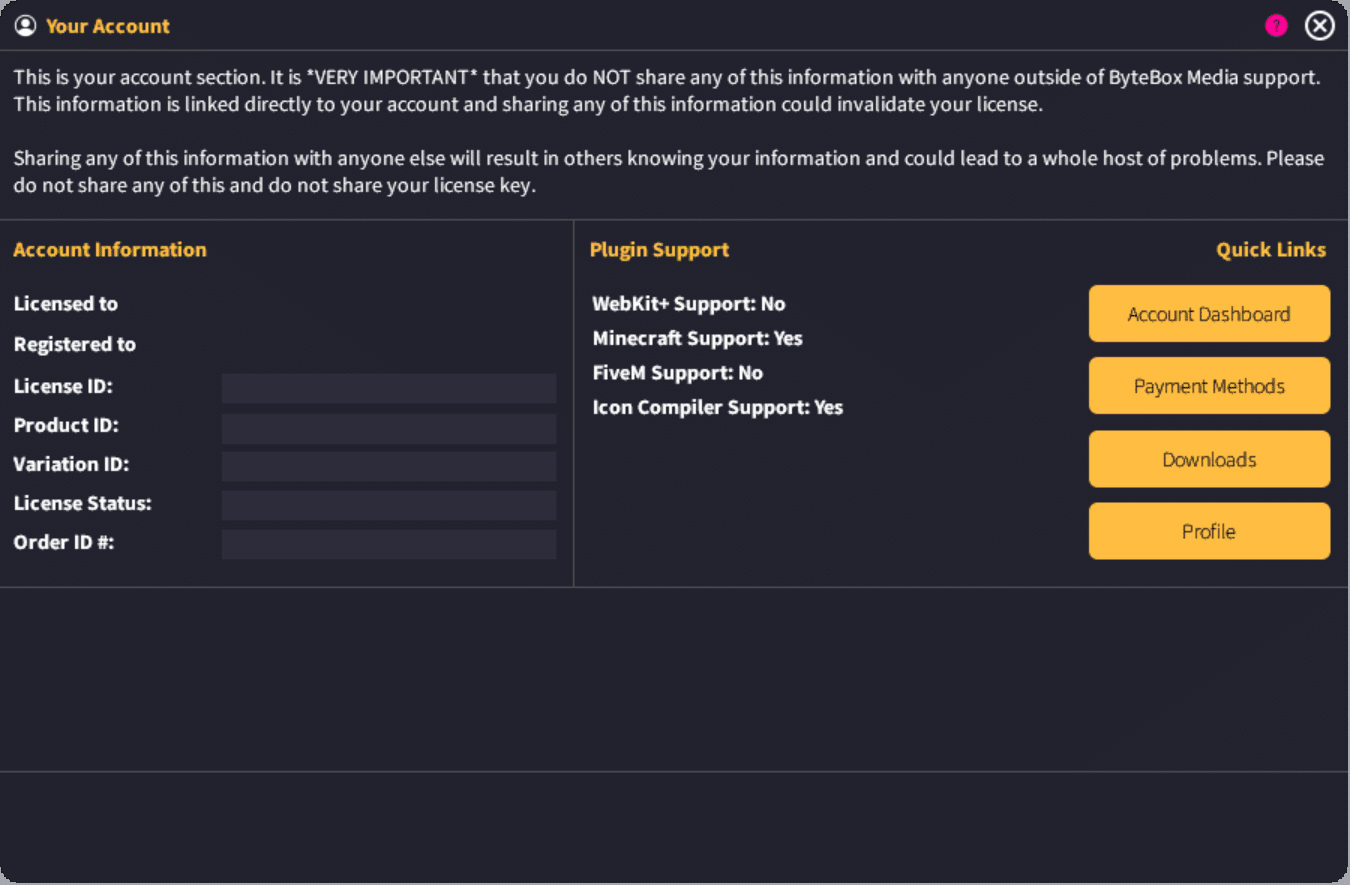 The account dialog can be found in the menu under (Help > Account) or by the button on the top toolbar.
The account dialog allows you to look at information pertaining to your account and your GLCV3 license. This information is related to your account.
You should never ever share any of this information with anyone outside of ByteBox Media. You can easily access this directly from within the software if a customer support agent asks you for example, the order id number of your license etc.
There are also a series of quick links for you to access stuff from our website on the right such as your Account Dashboard, Downloads and your profile. You will need to login to these in order to view them.