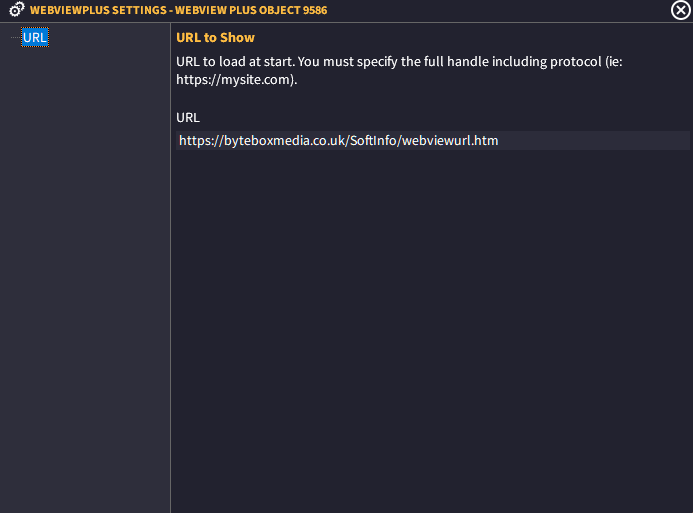 Introduction
The WebKit+ object (namely Webview+ inside the editor) is a feature-rich, web component which will allow you to embed your website or web page directly into your launcher window with support for HTML5/CSS3/WordPress/Elementor and pretty much any of the latest technologies.
If you do not have this plugin, you can get it from here.
URL
Specify here the full, absolute URL to your website or web page, including the protocol.