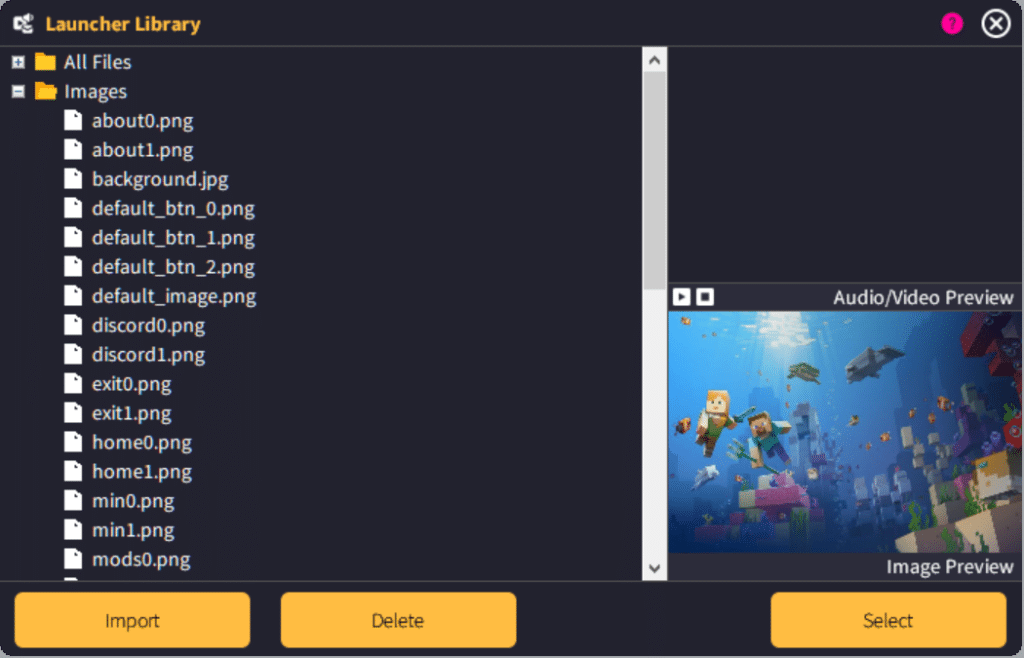 Each launcher project has its own Library. This is a media library. You can import all of your media and assets into here to use in your launcher design.
You can click the Import button to import multiple files, or you can simply drag and drop files directly into this window and GLCV3 will automatically copy the files into your launcher library folder.
The files are all listed under 'All Files' including any file of any file type. We have provided you with additional separation with folders marked Images, Video, Audio and GIFs to help speed up finding what you need from your library when you're making a selection in the editor.